ENJOY ALL THAT McCOY HAS TO OFFER
Explore the Historic McCoy Farm & Gardens
McCoy is a historical site of the Bachman/McCoy family on 38 wooded acres. The site includes stately mountain-stone home, farm with barn, blacksmith shop, apple house and pump house, several gardens, arboretum and nature trails.
McCoy Farm & Gardens is located in the heart of the Chattanooga, Tennessee area, atop scenic Signal Mountain in Walden, Tennessee.
Come soon and come often! We'd love for you to enjoy McCoy Farm & Gardens with all the history, gardens, trails, nature and community we have to offer.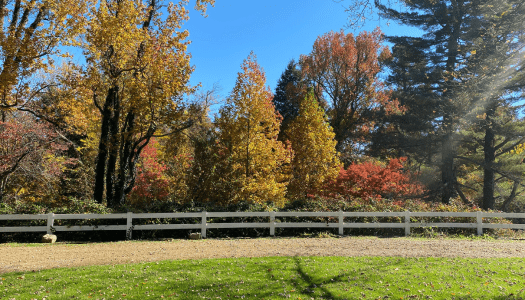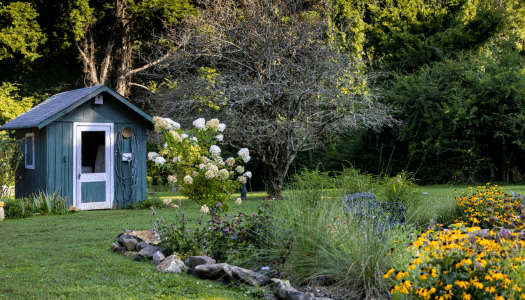 Gardens, Arboretum & More
When Martha McCoy and her family transferred ownership of their farm to the Town of Walden, they specified that it be used as an arboretum, a park, and a recreation area. In honor of their wishes, McCoy Farm & Gardens applied to the Tennessee Urban Forestry Council for arboretum certification. It was awarded in 2020. Unique in its focus on the biological community of Walden's Ridge, the property includes lawns, an apple orchard under restoration, and woodlands with a rich variety of over 60 labeled tree species.
McCoy has walking trails for different interest. The main trail is a relatively flat unpaved 1.1 mile loop that begins by the parking lot and winds throughout the property. You can walk across a swinging bridge and through groves of big leaf magnolia, holly, hemlock trees and a Pinetnum. There are also smaller 1 person wide spurs that lead deeper into the woods and to the Emma Bell Miles homesite.  

1. Download the "McCoy Trail Map.pdf" using the button above onto your device.
2. Go to your app store and find "Avenza Maps: Offlines Mapping".
3. Download and install Avenza.
FOR ANDROID
4. Click on the orange plus button in the lower left corner. 
5. Click "Download or import map".
6. Click "Cloud storage or device".
7. Click the three bars in the top left corner and select "Downloads".
8. Find the "McCoy Trail Map.pdf" in your downloads and click on it.
9. Enjoy using the map to navigate McCoy's trail network! 
FOR iOS 
4. Click on the box with the arrow going through it at the top right corner.
5. Click "From Storage Locations".
6. Navigate to "Recents" in your downloads folder.
7. Click on the "McCoy Trail Map" file and click "Open" in the top right corner.
8. Enjoy using the map to navigate McCoy's trail network!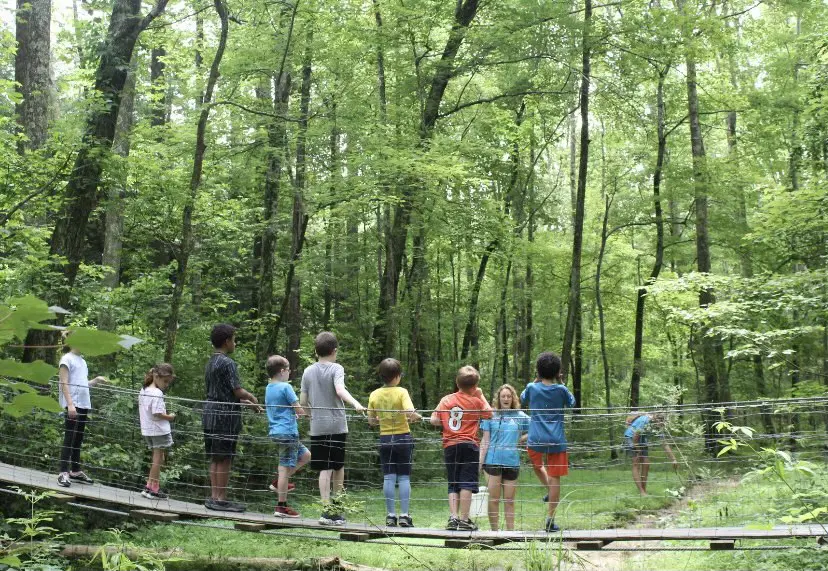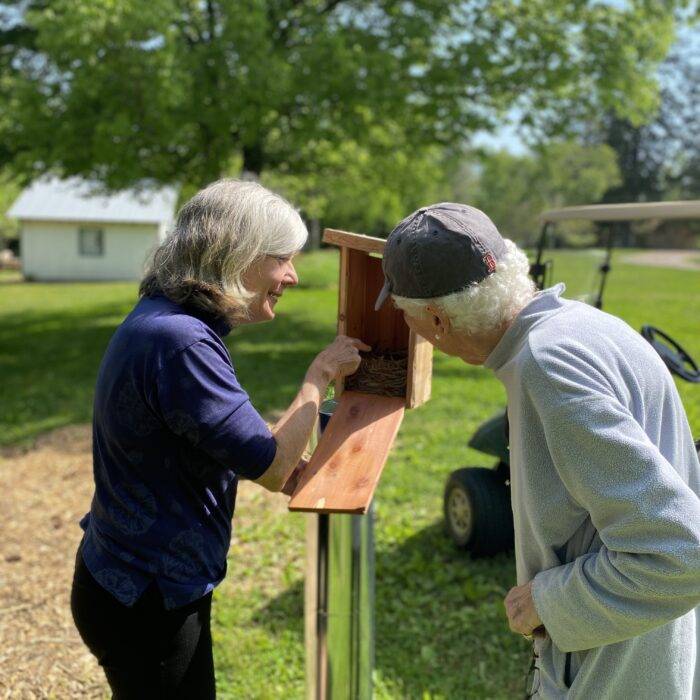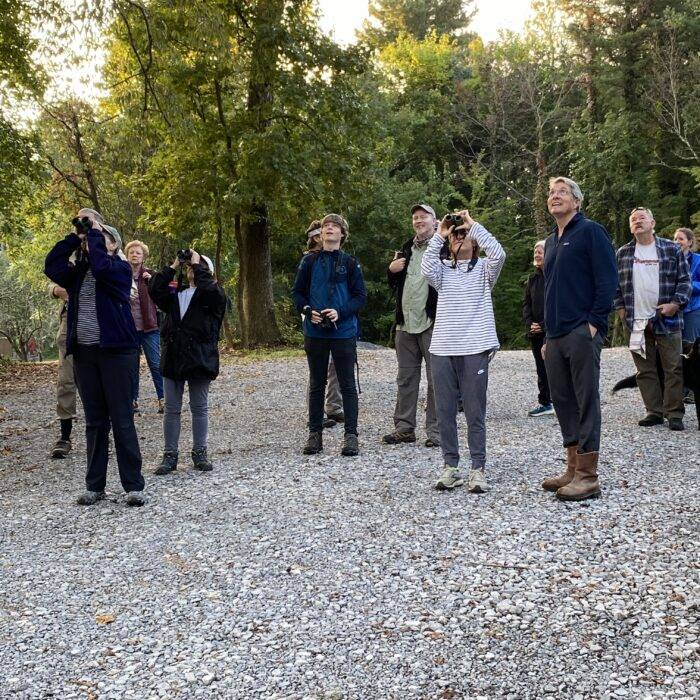 We offer spring and fall migratory bird walks, but McCoy is a popular destination for birding all year long. With varied bird habitats from open fields and lawns to pine and hardwood forests, McCoy is home to many avian friends. At almost 130 species recorded, McCoy Farm & Gardens is an eBird hotspot.
McCoy is also home to a Tri-State Bluebird Society nest box trail. At McCoy, the Bluebird Society maintains eight boxes and fledged 27 Eastern bluebirds and four Carolina chickadees in 2022, their first year on the property.