Although a home stood at the site during the Civil War, we know the structure burned in 1898 and was rebuilt. Some of the early materials were reused as there are hand-hewn logs visible from the basement. The two-story stone exterior of the house has been modified since then, first to add a second story and then to add the stone and front porch columns in the 1920s. Inside the original stained beadboard walls and ceilings create a cozy, lodge-like atmosphere.  
During the restoration beginning in 2015, main floor renovations were minor, except for the kitchen. Upstairs, layers of wallpaper and old fiber board were removed from the walls and ceilings to reveal an under layer of beadboard. The two bathrooms were updated keeping the antique charm of the house in mind.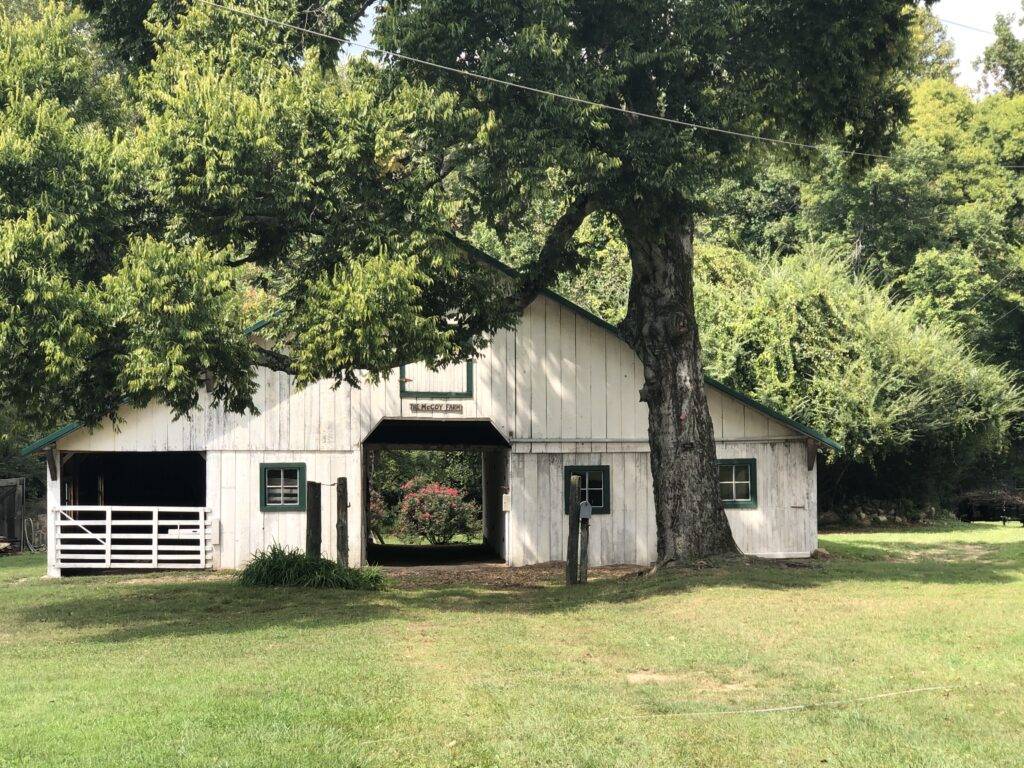 Restoring McCoy Farm & Gardens has been a labor of love for many volunteers.  However, there is no greater gift than the restoration of the McCoy barn by Slim.  The barn was in bad shape when Slim arrived with many posts no longer touching the ground. Recent additions of braces and guy wires were the main supports holding the barn up, but they were temporary fixes.  In early 2022 Slim fell in love with the McCoy barn and after prayerful consideration, felt God had led him to this barn to restore it.  It took three months of very long hot days to complete the project. Slim volunteered the lion's share of the work but many in the community also contributed to the successful restoration.